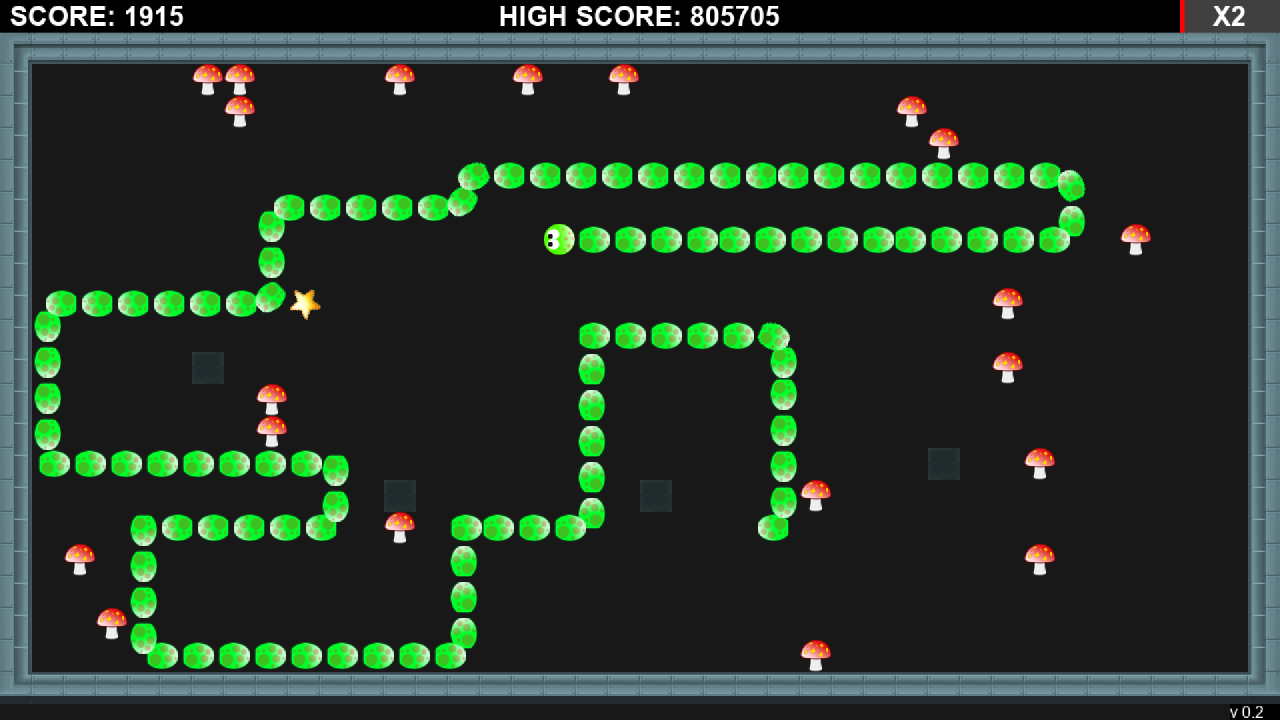 Eat mushrooms for points and to grow longer. The longer your worm is the more you score.
Avoid the walls and your own tail.
Eat mushrooms rapidly to increase the score multiplier.
Eat stars to shrink your worm.

HIGH SCORE TIPS
Avoid eating the star for as long as possible as a longer worm means higher points.
Get the score multiplier up as high as possible early on while the worm is still moving relatively slowly.